The 123rd CANTON FAIR
2018-04-27
---
On April 15, 2018, SINOTRUK QINGDAO HEAVY INDUSTRIES CO., LTD. took part in the 123rd CANTON FAIR with two special vehicles. The 6X4 dump truck and 16m3 compressed garbage truck have been showcased at the CANTON FAIR, which has been highly sought-after by foreign customers.
During the fair, despite the rainy days of the previous few days, our booth still attracted 88 groups and hundreds of customers from the Middle East, Africa, Americas and Central Asia.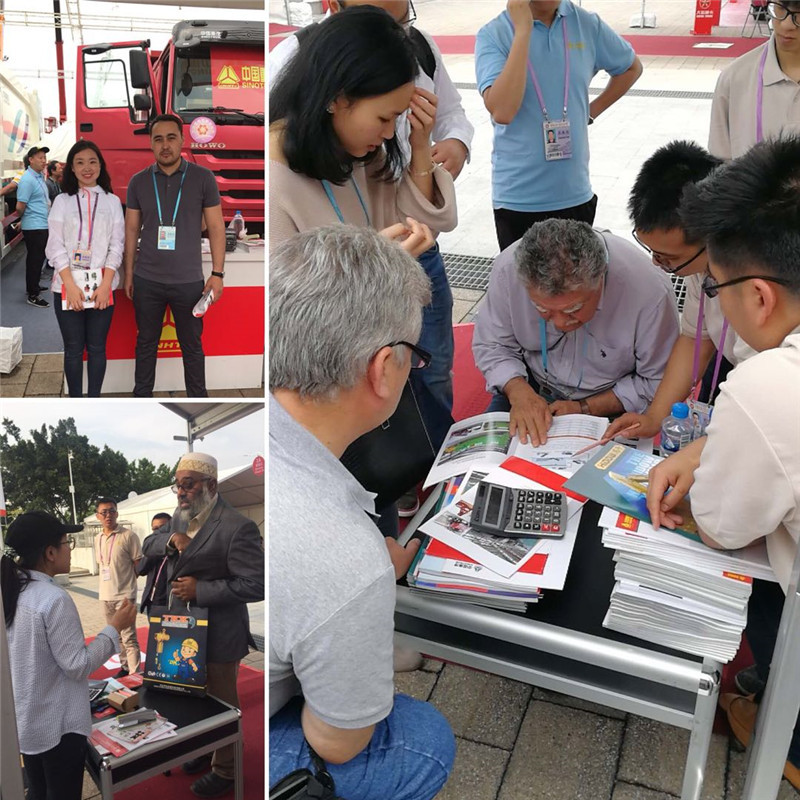 The commercial managers played their own advantages to communicate with foreigners fluently in English and French and recommend suitable models with professional attitude, leaving the customers a good impression, promoting the company products to overseas market.